If there's one thing we love, here at Glam and here in SA, it's a solid craft gin, and we get rightfully excited everytime a new one is announced.
So today was pretty monumental in the office when the boys at LOBO let us in on their latest project, Djinn.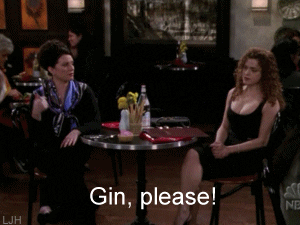 Djinn started the way all good spirits do, with the gin-eouses at LOBO thinking about how they could infuse more orchard flavours into their apple schnapps and apple brandy. Turning their attention to an orchard range of Gins, Djinn will be the first cab off the rank.
The Lobo orchards house a lot more than just apples and pears, but top of the list was quinces, those delicious delicious fruits we use to make a paste to level up cheese!
Michael Stafford (one of two brains behind LOBO) told us that they were looking for a use for the quinces, and thought that their unique flavour profile would complement the main gin base ingredients.
Through this distilling process at a local distillery, they have managed to create a lighter, floral style gin, perfect in a classic G&T, but also able to hold it's own in a complex cocktail.
It wouldn't be a LOBO product without some epic backstory, and Djinn certainly lives up to the legacy. "Djinn" is a mystical spirit from Arabian mythology, which was anglicized into what we know as a genie and it's also helpful that the Arabs invented the alembic still and perfected modern distilling. Of course, it's also complete with some AMAZING artwork on its labels!
The LOBO Djinn is launching at Tasting Australia this weekend, so head down to the Gin Bar in Victoria Square and try something new!!
[adrotate banner="159"]