We're having a seriously hot Autumn this year (it's going to be 36 degrees today!), so we've got a new way to keep you cool through this unseasonably warm weather. The 'Adelaide's Finest' chain of Foodland Supermarkets have just stocked their shelves with a new gelato brand all the way from the east coast of the US.
Gelato Fiasco are a hand-crafted gelato outfit from Portland, Maine that have only recently reached our shores. If you think Ben & Jerry's are creative with their flavours, they've got nothing on this brand.
The ultimate blend of savoury and sweet, Wake N' Bacon is a delicious delicious combo of pancake flavoured gelato with maple syrup and bacon flavoured candies in it. This adventurous flavour has divided the office's opinions, with some super keen and others (yours truly) more than a little hesitant.
Fortunately, their other flavours seem a lot more traditional, like the Dark Woods of Maine; chocolate gelato with toffee sauce and chocolate coated honeycomb pieces, or the Sunken Treasure; vanilla gelato with choc chip cookie dough and salted chocolate sauce.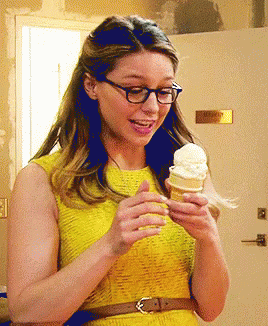 So best make the most of the scorcher we're in for today, and hit yourself up a pint of some pancake gelato (we know we will)!