So, you made a list and check it twice, but we expected you've missed one important member of the family. Did you leave out the special furry baby in your life? Pets enjoy Christmas just as much as we do, so it's time to start thinking about how you will spoil the one that brings the most joy to your home all year round. Seeing as our pets can't tell us what they want, how are we suppose to find that perfect prezzie? Well, Pet Insurance Australia have searched high and low for some of the most popular pet Christmas presents for 2016 and has shared their wonderful gift guide with us!
Tail Runner Leash – Hands-Free Leash
Dogs love going for runs, but do you find they're running you when it's supposed to be the other way around? The Tail Runner Leash is the solution to the problem and would make a perfect gift for every dog and dog-lover. The bungee design reduces shock or force if your dog pulls and there's also a handy traffic handle to control your dog at a road crossing or while walking in crowds. 
Does your lil' monster chew everything in sight? Do you dread the destruction you'll come home to? Well, Antlers for Dogs are definitely worth looking into. They're odourless to humans making them a great inside treat and they are irresistible to dogs so, it will most likely keep them busy for weeks, if not months! While the antlers come from a deer farm in the Hunter Valley, they are collected and cut from naturally shed antlers making them a great cruelty-consciousus option.
The high-powered NERF DOG Tennis Ball Blaster launches your dog's favourite fetching tennis ball over 50ft in the air! Energy and excitement for your dog and easy for you to use. A tennis ball is also included.
It combines real wood with durable strength for a stronger, safer stick. The natural smell of wood attracts and keeps dogs interested for hours and it makes a great chew toy. Petstages Durable Stick comes in 4 sizes so, it's perfect for dogs of all sizes.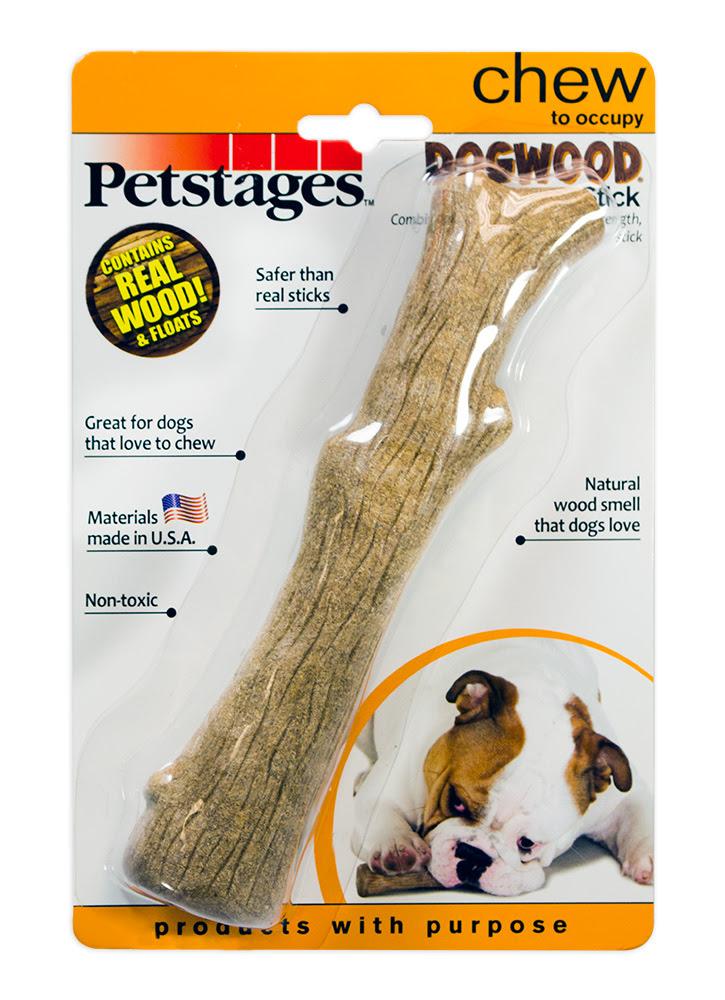 Your cat's instinct to stalk and capture prey is targeted with KONG Cat Wubba. It rattles, crackles and is infused with premium North American catnip for an added attraction. It will stimulate your cat's sight, sound, smell and touch and its ultra-soft fabric and shape will make it extra fun for your cat to snag, wrestle and snuggle.
The Cat Climber is the perfect choice for smaller homes or people who don't want to swap an end table for a traditional cat tree, it just hangs on any standard door. Your cat can scratch, play, sleep, and exercise safely.
One stomp is all it takes to launch any standard tennis ball up to 75 feet! The NERF DOG Tennis Ball Stomp Launcher is the fun, easy way to give your best friend the exercise it craves and the Tennis ball is included.
The HedzUpPets Water Collar by Lisas Pet Products
It's perfect for the dog that loves water but, isn't a strong swimmer. The collar keeps your dog's head above water, even if he becomes exhausted or unconscious. It easily attaches to your dog's own collar to aid in swim training and is great around boats, ocean or pools.
The KONG Cozie Kickeroo is an ultra-soft plush fabric to make it a great active and comfort toy all in one. It appeals to a cat's instinctive desire to capture prey with the size, shape, and material allowing your cat to wrestle and hind paw kick it.
Outward Hound Fun Feeder
It allows your dog to eat naturally! The Slo-Bowl is a natural, healthy, and playful solution for dogs that gobble their kibble too quickly! It prolonging feeding times, which reduces the risks for bloating, regurgitation, and canine obesity. Your dog will quickly learn to 'chase' their food through the maze of ridges and valleys, making dinnertime feel more like a hunt.
There's only 2 more weeks until Christmas so, get on top of your shopping. We don't want to leave anyone out!