A wise young woman once told us that time is money, money is power, power is pizza and pizza is knowledge.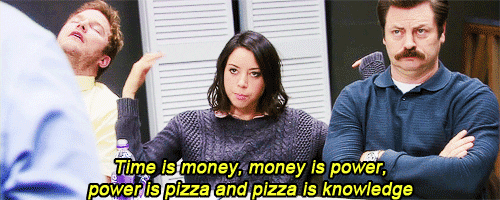 So we're pretty happy with the knowledge that we're set for our next trip across to KI with Fire & Smoke having just opened up!
Fire and Smoke KI on North Terrace provides gourmet, wood oven pizzas in 2-3 minutes! Their menu has a few different options utilising heaps of local produce from honey, bread, seafood, and meat. Fresh gourmet pizzas?! We're so in it might be worth a trip over just for that!
Rumour is, if you're not a pizza lover (who isn't!?!) That they're also cranking out delicious pasta in record-breaking time, squid fries (yes please!), and a whole bunch of meaty goodness (yes – that does include BBQ ribs!).
Fire and Smoke Ki prides themselves on 'home style meals', and are a very family friendly eatery, catering for tourists and locals alike.
The current opening hours are Monday to Friday between 4-9pm and 12-9pm on weekends. They open all day on public holidays, cruise ships, Easter and Christmas!
They offer takeaway, sit-in dining for up to 50 people as well as private functions with a 4 course seating.
[adrotate banner="159"]