We dunno about you, but pretty much every doggo meme we see we think that it might be time to add to our family with a brand new four-legged friend. So we're pretty excited about the upcoming National Greyhound Adoption Day, on Sunday 29 April, the first national celebration of all things greyhound.
The Greyhound Adoption Programs in South Australia, Victoria, Queensland and Tasmania and Greyhounds as Pets in Western Australia and New South Wales, will each host an adoption day on Sunday April 29th as part of a nation-wide push to boost awareness of greyhounds as pets.
Theatre star, radio host and TV personality Todd McKenney has signed on to be the official ambassador for the National Adoption Day. McKenney, who has two pet greyhounds of his own, said he had fallen in love with the breed since learning about greyhound adoption from a friend.
"They are such a beautiful breed and often misunderstood. People's perception of a greyhound and the reality of what a greyhound is actually like as a pet can often be two different things," McKenney said. "They're lazy, they're loving and they run like the wind – it's amazing to watch. But they are just really relaxed dogs. They are chilled out, I love that energy around me, and they're just slow, lazy and gorgeous."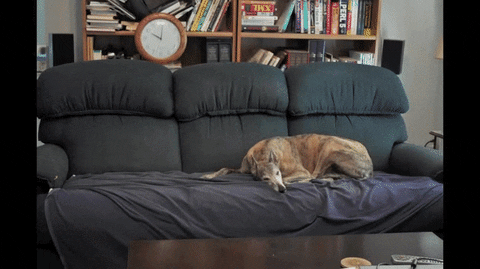 South Australia's event will be held at GAP SA's headquarters at the Angle Park race track, 55 Cardigan Street, Angle Park from 11am to 3pm. With a number of amusements and attractions also organised for the day, including an appearance by GAP SA's Ambassador Ollie Wines, the day will surely be one not to miss for any doggo lover.
For more information on the event, go to National Greyhound Adoption Day's website.
RELATED ARTICLES
10 Reasons To Foster A Greyhound In 2018
Adopt Don't Shop! Greyhound Adoption Day Is This Saturday