Get prepared to party like it's the 1920s and you've got fireworks and champagne flowing with Fight Cancer Foundation's third annual Red Ball Adelaide.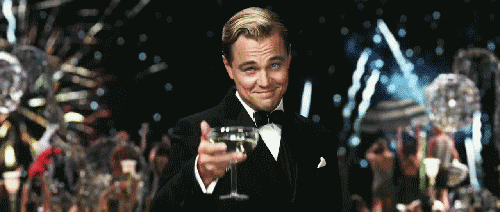 After more than 20 years staging Fight Cancer Foundation's successful Red Ball Melbourne, Adelaide was selected as the new home for Fight Cancer Foundation's trademark night of fun to support South Australian children and young people living with cancer.
Red Ball Adelaide raises funds for Fight Cancer Foundation's education support program, Back on Track, which launched at The Women's and Children's Hospital, Adelaide in early 2016 and helps children and young people receiving treatment for cancer at the hospital remain engaged with their education.
Fight Cancer Foundation is a national charity dedicated to providing care, treatment and support for cancer patients and their families and funding vital research into cancer treatment and cures.
Founded in 1989 as the Bone Marrow Donor Institute to establish Australia's first bone marrow donor registry and find a cure for leukaemia, the organisation's broader scope now provides support services for patients with blood and other cancers.
Fight Cancer Foundation's support services include affordable accommodation for rural and interstate patients accessing major treating hospitals in New South Wales, Tasmania and Victoria, and education support to young learners undergoing cancer treatment in New South Wales, South Australia and Victoria.
If 2016 and 2017 are anything to go by, Red Ball Adelaide 2018 is going to be a night of fine food, thrilling auctions and fantastic live entertainment to support South Australian kids living with cancer. The 2018 Red Ball will be held at the Intercontinental Adelaide on Saturday June 2, with guests being entertained by award-winning opera singer, David Hobson, and MC Graeme Goodings.
Red Ball Adelaide
Where: Intercontinental Adelaide
When: Sunday, June 2, 2018
Tickets: $175 – Available Here.