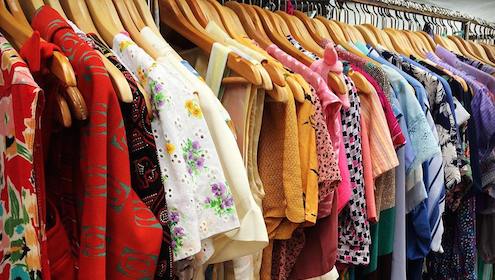 On Sunday December 7, the annual Gilles Street Market Grand Bazaar will return for Adelaide's ultimate Christmas shopping experience.
A flourish of colour, a treasure trove of knick-knacks, fashion, and accessories – the Bazaar allows visitors to meet the maker and discover the stories behind niche products.
In addition to the usual area set aside for the fortnightly Gilles Street fashion markets, a section of the street will be closed off to accommodate for the array of over 140 fashion, and designer arts and craft stalls, with delicious food and live entertainment also on offer throughout the day.
Event Manager, Jennifer Centenera, said the Grand Bazaar aims to support not only local and emerging designers but also the South Australian music and arts community.
"This year we are bringing in the Creative Arts Collective to play with live local bands and the Helpmann Academy for the Visual & Performing Arts are coming along to do live sketches and drawings for customers to buy throughout the day," Ms Centenera said.
"After the success of last year's Gilles Street Grand Bazaar, we are thrilled to be once again, working alongside the Adelaide City Council and Gilles Street Primary school to deliver an even larger event.
"The Grand Bazaar will reinforce Gilles Street Markets definitive presence as a popular destination in Adelaide's event calendar."
Stall holders will include favourites Corner Store Vintage, Chelsea Eve, Casper and Pearl, May 19, Estivle Lane, and Matt Oakley.
The Gilles Street Grand Bazaar will be open from 10am to 4pm and is the perfect opportunity to pick up some beautiful Christmas gifts.
Over the weekend of December 6-7, Flinders Street and Etsy will also be hosting a pop-up Grand Bazaar market offering locally made craft and gifts.
For more information visit their website or Facebook page.