Diamonds are a girl's best friend. And while we can't exactly justify dripping in them a la Marilyn (unless you can and then good for you!!!), we definitely can justify one or two – especially in an engagement ring.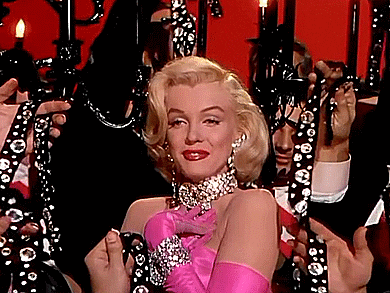 Ever since 2006 Leo DiCaprio taught us about diamonds we've been a bit wary of where we're sourcing our glitz, so we're lucky here in Adelaide to have some fine jewellers who can source any diamond your heart desires (baguette cut, champagne, Argyle, 2ct – if anyone's wondering).
We've heard some horror stories about online diamonds, 
so we had a quick chat to the masters over at
EverettBrookes Jewellers
about where to get our diamonds from (other than the Argyle mine – turns out you can't buy from Rio direct) and what makes a good diamond.
 Turns out, when you buy diamonds online it's just like when you buy anything else online. Sometimes it's fine, but other times you end up with… should we just say, not quite the product you expected!
Turns out, you can pretty easily eliminate that stress. We've just learned that EverettBrookes is one of the few jewellers in Australia who can access the world's largest diamond inventory so we can see exactly which diamond in which cut is the right match for you (unless it's the already mentioned Champagne Argyle – in which case hand it over!).
Also, did you know that the value of diamonds is influenced by a number of factors, and much like gold, the value of the commodity changes daily on the international market? We didn't! But EverettBrookes online inventory pricing moves with the market, so you're definitely not going to have a run-in with a snake oil salesman.
A diamond's individual value is however determined by appearance, or as most shiny stone lovers refer to them, the four C's: Cut, Colour, Clarity and Carat.
It's a veritable nightmare once you get in further than that! There are so many different cuts and colours and clarities and carats it can make your brain spin! Mike Vasey from EverettBrookes has filled us in a little on this difficult world.
The term carat is a unit of weight not size, the cuts are vastly different, but suit different people differently, and how crystal clear the diamond is. Then there's the colour. It's letter-graded for the white diamonds, but then there are also some stunning coloured diamonds, like the very rare (and very pretty) pink diamonds from the Argyle mine in WA (which you can get at EverettBrookes, yay!).
It's very easy to get confused about the jargon surrounding diamonds in determining why one diamond appears more expensive than another.
Finding a jeweller you can trust to help navigate this overwhelming amount of information is essential to finding the diamond that best suits your tastes and budget.
When you've selected the stone that best complements your tastes and budget, EverettBrookes also offers a bespoke
'make your own ring'
service, where you can work with their expert Executive Jewellers to create a ring that's entirely your own.
Still need to know more about diamonds (yes, probably)? Pop in and see the guys, or check out their website
here
for more details.
RELATED ARTICLES