The fine folk at ArtWine in the Adelaide Hills have just released the Hills' first ever estate grown Prosecco, launched with a stunning evening looking across the valleys from their Woodside cellar door on Friday evening last week.
Their first vintage of this delicious batch of bubbles is crisp, light and refreshing – everything a good Prosecco should be. And we are happy to report that the rumours are true; this wine really does go with everything! Paired for the occasion with pate, bruschetta, brie and anchovies, we then took a bottle home and paired it with a variety of pizzas and chocolate cake. We shall continue testing and advise you to do likewise.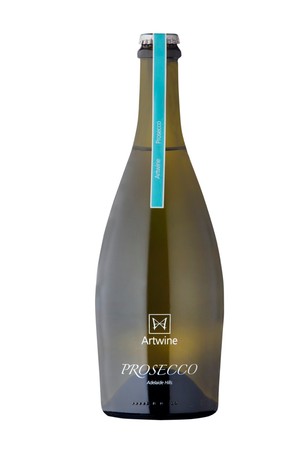 The new Prosecco nestles alongside its other Italian ArtWine friends of Pinot Grigio, Fiano and Montepulciano, the latter two that are in the Trophy "taste off" for a Winestate Wine of the Year category. For those unintiated, Prosecco originates from northern Italy with the name derived from the village of Prosecco near Trieste. Recently, sales of Prosecco globally have overtaken that of Champagne, so this seems a timely release.
But why is it so popular? Well, we can't speak for all Prosecco but ArtWine's shows florals and fruit on the nose leading to a palate of apple and pear with hints of stone fruit and at 11% alcohol it's smoother and more accessible than most Champagnes. This Italian wine is the ultimate aperitif and with over 15 varieties produced
"our vision is to offer something new and different to wine consumers and produce the varietals that we love passionately and see as the future" says ArtWine Estate owner Judy Kelly.
This release has been a long time in the making; in fact when Judy and her husband Grant first moved to Woodside in the Adelaide Hills, their first mission was to plant Prosecco before they commenced the build of their Cellar Door. The rest, as they say, is history with their architecturally celebrated cellar door and award winning vineyards in the Adelaide Hills and Clare Valley always growing in reputation. It's wonderful to have winemakers in the region so dedicated to alternative varietals, and the proof really is in the pudding – these wines are delicious and something you should definitely get familiar with heading into the warmer months.
Pop in and visit ArtWine Estate at 72 Bird-In-Hand Road, Woodside the next time you're in the Hills. Visit their website if you simply have to have their Prosecco immediately (great decision), or follow them on Facebook to stay on top of what they're up to.
[adrotate banner="159"]