The colder seasons make curling up by the fire with a hot beverage in hand rather tempting, but why not brave the outdoors and make the most of what Adelaide has to offer this winter. In true wintery style, Adelaide will have FOUR ice skating rinks around town this July, because clearly you guys LOVE a good skating session. Plus (of course) they all have some great sideline entertainment, food and other perks on offer.
Head on out to the Skating At Festival in Victoria Square, as it hits Adelaide for the first time. Launching TODAY (June 29) AT 4:00pm it's located in the city's centre, giving something for everyone at this affordable, family-friendly skating rink no matter your age or experience with skating.
Sick of skating? Why not grab a snow tube and race your mates right down The Runway or bounce like a Kangaroo on the Powder Peak inflatable slide. You could 'jump as high as the sky' and go for a bounce on the Cloud Castle. There's even a Ferris Wheel, Mt Carnival, for all you thrill seekers out there, but don't waste any time as this new pop up rink will only be running until Sunday, July 22.
Gliding under the stars all night long, the Victoria Square skating rink will no doubt keep you entertained for hours. There's also a stack of great food options available.
When: June 29 – July 22
Monday – Wednesday: 10am – 9pm
Thursday – Friday: 10am – 11pm
Saturday: 9am – 11pm
Sunday: 9am – 10pm
Where: Victoria Square, Adelaide
Tickets: On sale now. Click here to purchase.
Come for a skate right by the beach in the morning, afternoon or night, at the clear-domed skate rink, Winter Wonderland, which will be making its return to Moseley Square on Sunday the 1st of July. No matter the time, the scenic views are undeniable.
Winter Wonderland will stay planted until Sunday, July 22, so be sure to test yourself and go Tobogganing on the 25 meter ice slide, or simply take advantage of what Holdfast Bay has to offer. Plant yourself at one of the various restaurants that are available and have a bite to eat, you might even like to go for a shop. As they say, a bit of retail therapy never hurts!
This ice rink at the Moseley accommodates for all, so head on down to Glenelg and get the full Winter Wonderland experience.
When: July 1 – 22
Open daily from 10am with late night sessions on both Fridays and Saturdays.
Where: Directly in front of the Glenelg Jetty, Moseley Square, Glenelg South, SA
Tickets: On sale now. Click here to book.
Friday, July 6 will see Winterfest back in Port Adelaide for another run, so strap on your skates and hit the undercover ice rink! Entry into Winterfest is absolutely free so make sure to check it out before it wraps up on Sunday, July 22.
Expect The Ice Cube, Winterfests' newest instalment, which which showcase live acts. You'll be able to view free musical performances and sit through workshops for all.
Prepare yourself for tables lined with lunches by local chefs, tastings and much more. Select from the abundance of food available then take a seat by the roaring fire and heat right back up. Thirsty? There's even a bar run by the Port Admiral Hotel.
Take a wander through the Winterfest markets and seek out some handmade home-wares, view the local art, search through both new and vintage pieces, kids-wear, toys and jewelry. Claim such treasures as your own!
Don't let the frostiness of winter keep you couped up inside. Get out and enjoy the magnificent grounds of Winterfest before its departure for the year.
When: July 6 – 22
Monday – Wednesday: 10am – 8pm
Thursday – Friday: 10am – 10pm
Saturday: 10am – 12am (midnight)
Sunday: 9am – 10pm (closing at 5 pm on Sunday July 22)
Where: Hart's Mill, Mundy St, Port Adelaide SA, 5015
Tickets: On sale now. Purchase tickets for Winterfest here …
No fear, even after winter has come to a close you can continue skating up a storm at the Ice ArenA, Adelaide's largest ice surface!
Ice ArenA caters for all. Birthday parties? They've got it covered. Interested in partaking in lessons and learning how to skate? The team at Ice ArenA offers lessons for all ages and skill levels, including ice hockey lessons!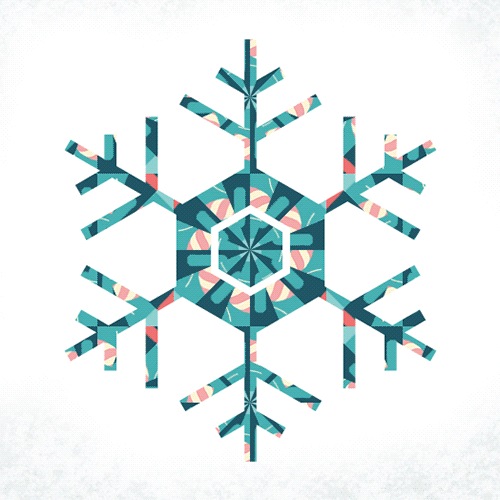 Ice Skating Prices:
Adult: $20 (including skate hire), $17 (excluding skate hire)
Students: $18 (including skate hire), $15 (excluding skate hire)
Children (aged 4 – 15): $16 (including skate hire), $13 (excluding skate hire)
*entry for children aged 3 and under are free with or without skate hire*
When: Monday – Thursday: 10am – 3:30pm
Friday: 10am – 3:30pm, 7:30pm – 11pm
Saturday: 12:30pm – 3:30pm, 7:30pm – 11pm
Sunday: 12:30pm – 3:30pm
Where: 23 James Congdon Dr, Thebarton SA 5031
RELATED ARTICLES
Win Tickets To Winterfest at Port Adelaide This July
Your Guide To What's In Adelaide This July
Outdoor City Skating Rink Is Open In Adelaide These Winter School Holidays
[adrotate banner="159"]