Who run the world? GIRLS. It's International Women's Day, and there are some fantastic initiatives going on around town! We have mapped out some of the awesome IWD initiatives happening all over the city to celebrate our boss babes!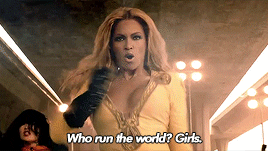 1. Adelaide IWD Breakfast – Friday 9th March
Supported by the UN Women National Committee (NC) Adelaide hosts Australia's largest International Women's Day (IWD) celebrations in March  at the convention centre each year. Kicking off from 7am, the breakfast acknowledges IWD as a global day celebrating the economic, political and social achievements of women. It is also a day to review how far women have come in their struggle for equality, peace and development.
2. Gender Pay (Stop) Gap at Maybe Mae – Thursday 8th – Sunday 11th
In celebration of the 2018 International Women's Day, Maybe Mae is evening up the playing field. Still hard to believe, but to this day in Australia the gender pay gap still statistically exists?! Across the paid workforce, women get approx. 15.3% less than Men. Maybe Mae are acknowledging this by offering a small but significant gesutre of 15.3% off the total, for any bill paid by a female customer at Maybe Mae, this Thursday (8 March) to Sunday (11 March).
3. Sparkke 's #TimesUp product partner with International Women's Development Agency (IWDA)
Bubbles for a good cause? We think yes. To celebrate International Women's Day, female-run alcohol company Sparkke is launching a limited edition release of its signature white wine bubbles, calling for equality, social equity and safety in the workplace for people of all genders. The new jet-black can pays homage to the globally celebrated #TimesUp movement which is a US-focused legal defence fund to provide aid for people who have been marginalised, harassed or assaulted in the workplace. Sparkke has joined forces with the International Women's Development Agency (IWDA) with 10% of direct sales and 4% of channel sales of the #TimesUp bubbles going directly to IWDA.
It's time for Australia to take a stand against sexual harassment in the workplace and say #TIMESUP.
4. International Women's Day at Fringe in the Mall – Thursday 8th
If you are down with celebrating females (especially in the arts industry), head down to the Gawler Place Canopy in Rundle Mall between 11am and 1pm to see a line up of all female Fringe artists. Hosted by Tessa Waters (who is absolutely hilarious) it is sure to be a great celebration of female artists!
5. IWD Adelaide Luncheon 2018 – Thursday 8th
Put on by The International Women's Day Committee of SA Inc, this year marks the 80th anniversary year of the organisation and focuses on recognising ordinary women doing extraordinary things! Held at the Adelaide Convention Centre, this year the luncheon holds a panel of established women which discusses the contemporary issue of social media and it's influence on Self-Image of Young Women and Girls.
Girl Power!