We can't even deal.
Adelaide favourite, CheeseFest, is back at its home of ten years, Rymill Park in Adelaide.
After a 3-year hiatus, Founder and Director of Cheesefest, Kris Lloyd, is encouraging everyone to save the date. With the acclaimed festival back for 2018, running on Saturday 27 and Sunday 28 October, cheese lovers will be able to fall in love with Australia's best cheeses all over again!
CheeseFest goers will experience South Australia and Australia's best cheese producers with another rich program including a host of workshops and demonstrations, as well as stalls to sample and purchase food. Lloyd told us one of the highlights of the festival this year will be freshly melted Raclette, hopefully on just everything.
The following gif comes with a NSFW warning, as it will make you feel a deeply inappropriate longing: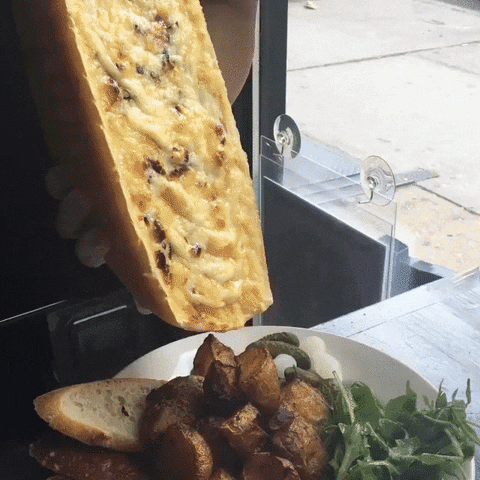 Ms Lloyd said she is bringing back CheeseFest after massive amounts of popular demand, "We put CheeseFest on hold while the works took place at Rymill Park but now that the park is open again it's time to bring the festival back!"
In 2017, Ms Lloyd held the critically-acclaimed FERMENT the FESTIVAL in Rundle Park which was an evolution of CheeseFest, "It was so wonderful getting creative with a new festival, it was a contemporary look at all things fermented."
"From chocolate to cheese we eat fermented food without even thinking," she said, "For lovers of the FERMENT the FESTIVAL, we are pleased to announce it will be incorporated into CheeseFest so no one misses out!"
"We know that the people of Adelaide love both festivals, so I came to the conclusion – why not do both?"
Get yourself prepped by following the CheeseFest facebook here, and if you're real keen (of course you are) head over to the website here.
[adrotate banner="159"]