If you are into psychic readings or horoscopes, moon cycles and more then listen up! Critically acclaimed New York Times bestseller and psychic, John Edward will be coming to Adelaide's Norwood Concert Hall on November the 1st. He has been on Oprah, Ellen, The Kardashians, Will and Grace, Dr Phil, The View, Dr Oz and more! John Edward even recently dropped into the South African Jungle for our Celebrity Get Me Out Of Here. If you want to connect with the other side, ask your passed loved ones any question and need answers, then keep reading.
Born and raised on Long Island, NY, John exhibited psychic abilities from an extremely early age, and was deemed "special" by many in his family. He would uncannily know family history and events that took place prior to his birth solidified that fact. John embarked on developing his own abilities after an encounter with famed psychic Lydia Clar. Lydia made him aware of his abilities and told him his life's work would be teaching people about it. That mission has been channelled into his work as a medium, which enables him to bring comfort and hope to people by reuniting them with those who they loved, lost…and crossed over.
In 2000, John pioneered the psychic phenomena genre with his television series Crossing Over with John Edward. It was the first television show syndicated worldwide devoted to psychic mediumship and it would go on to run for four seasons. In 2007, John launched a digital network to deliver real-time content internationally, culminating in the creation of the online community, "Evolve."
Since then, his clientele has ranged from young to old, student to professor, people of the clergy, law enforcement agencies and people from everyday life. So all people are welcome to his tour. There is an over two-year wait list for private sessions, and although John is anxious to share his ability with those who need him, he is unwilling to compromise the quality of his work for the quantity that seeks him out.  He has captivated audiences worldwide. So make sure you take up this one in a lifetime opportunity.
John Edwards is one of America's foremost psychic mediums and author of the critically acclaimed New York Times bestsellers One Last Time; What if God Were the Sun; Crossing Over: The Stories Behind the Stories, After Life: Answers from the Other Side, Final Beginnings, Practical Praying: Using the Rosary to Enhance Your Life and Infinite Quest.  His newest publication, Fallen Masters, a fiction novel, was released in September 2012.
Adelaide is John's 3rd stop of his Australian tour on November the 1st, held at the Norwood Concert Hall. John will also be in Australia for a pre-tour trip June 18-20 and available for interviews. More info about his Aussie tour is on its way, in the meantime check out John's website.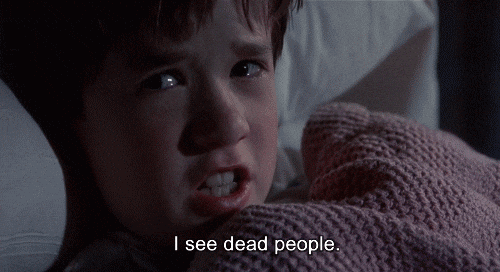 Because if Oprah, Phil and the Kardashians approve of John Edward, of course, we do too! This is a once in a lifetime opportunity, so make sure you get involved, Adelaide.